Archived News Item
A Circle of Mercy in Caringbah
March 27, 2014
Mercy in Peru touches the hearts, minds and souls of Associates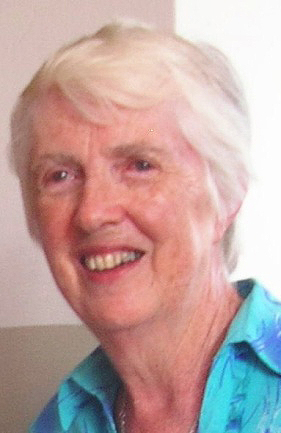 On Monday, February 24, about 25 members of the Circle of Mercy gathered at Caringbah where Sr. Patricia McDermott shared some of her Mercy Story in Peru over the last seventeen years. We began by reflecting on the cure of the woman bent over for eighteen years from the gospel of Luke (13:10-14), a gospel that speaks to all women who have experienced oppression and hardships, but which also speaks of the hope of change, enabling us to stand up and see life afresh with new meaning.
We recalled Pope Francis' words in "The joy of the Gospel" where he says "I can say that the most beautiful and natural expressions of joy which I have seen in my life were in poor people who had little to hold on to." (#7) This was reflected in the sharing which continued around the viewing of photos of life in Lima, Peru. The associates shared where God was speaking to them through these images. The challenge of Pope Francis continued in his words "Every Christian and every community must discern the path that the God points out, but all of us are asked to obey his call to go forth from our own comfort zone in order to reach all the "peripheries" in need of the light of the Gospel." (#20)
The Associates then enjoyed lunch together having touching insights to share, ponder and reflect upon. This experience was deeply inspiring as we grasped the magnitude of what three committed Mercy Women – Jackie Ford RSM, Joan Doyle RSM and Patricia McDermott RSM have given to the women of Peru. If the women in Peru had felt suppressed they could now stand upright and tall as the gift of empowerment was nurtured and encouraged to blossom by these women and their helpers. What a gift of new life!!!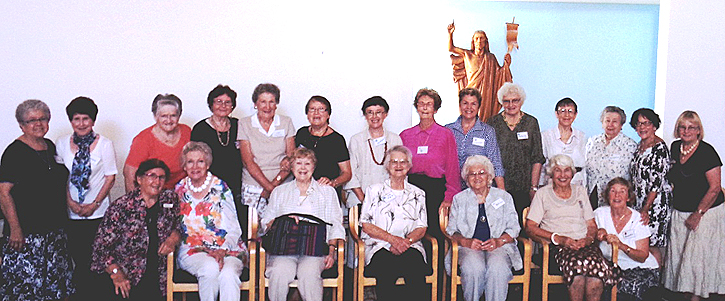 The "Circle of Mercy" is alive and well, not just here in Caringbah, but also in Peru, where Mercy Associates continue the spirit of Catherine McAuley, sharing God's love, joy and hope with others in solidarity and community. Patricia will send the photo of our group to Mercy Associates in Peru as we continue to pray and share.
Our Mercy Sisters and others continue to inspire and journey with associates as we look forward to our enrichment meetings for 2014. These will be:
April 7th – Ann Maree Thompson rsm: Spiritual Awakening
June 16th – Dr Maryanne Loughry rsm: My Camino Journey in Spain
Aug 25th – Eileen Quade rsm: My Ministry in Western Sydney
Oct 13th – Helen Baguley rsm: My Mercy Journey
Messages to: Nance Cale RSM