Archived News Item
70 Years Service Her Calling
October 28, 2013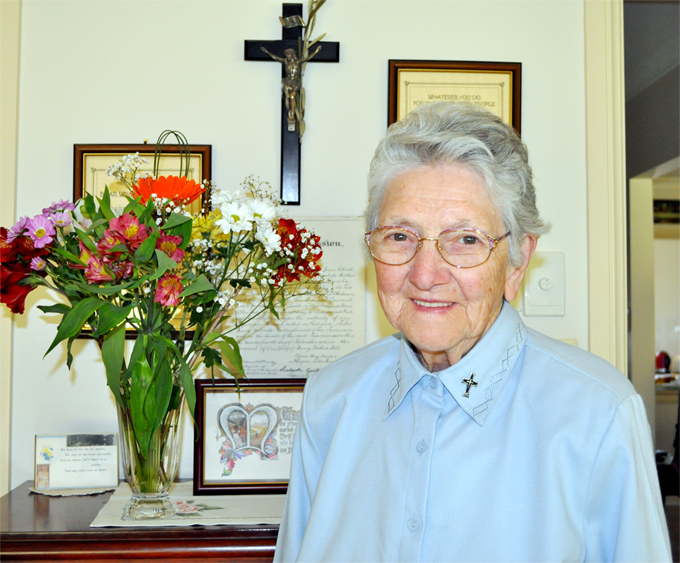 Seventy years in any profession is an amazing achievement.
Recently, Sister Florence Kinsela celebrated seventy years of religious profession as a Sister of Mercy. It was her calling from God and something she knew she wanted to do from a very young age. Sister Florence says her life is one of love and gratitude. "My life as a Sister of Mercy has been one of many blessings through Jesus' love and my deep faith. I just love my life and the life I've lived," she said.
Sister Florence was born in Parkes on August 28, 1923, to parents Jack and Evy Kinsela. She was the fourth of eight children – Fred (deceased), Pat, John, Irene White/Arnall, Frances Charlton, Nel Rousell (deceased) and Dorothy Swan (deceased). She went to Parkesborough Public School to sixth class, and when she was just eleven years old, moved to town to live in the Convent. Here she met Sister Theresita with whom she formed a strong bond of friendship which only strengthened her resolve to join the convent and become a Sister of Mercy for the Wilcannia-Forbes Diocese. She spent six happy years helping Sister Theresita in the kitchen, refectory and laundry, as well as wherever else the nuns needed her.
Florence's parents threw her a party for her seventeenth birthday, after which she knew the time was right to seek permission from her father to become a nun. "I said Dad, next year can I go to Broken Hill to the Novitiate? He said no and the tears started to flow. So he said, if you are in earnest as all that and think you can live the life, go with my blessing." On February 2, 1941, Florence and her mother travelled to Broken Hill on the Silver City Comet to start what was to become a life long commitment to Jesus and her faith. Florence was given ten days to settle in, three of which her mother was able to stay before travelling back to Parkes. Then it was down to business and her specific home duties.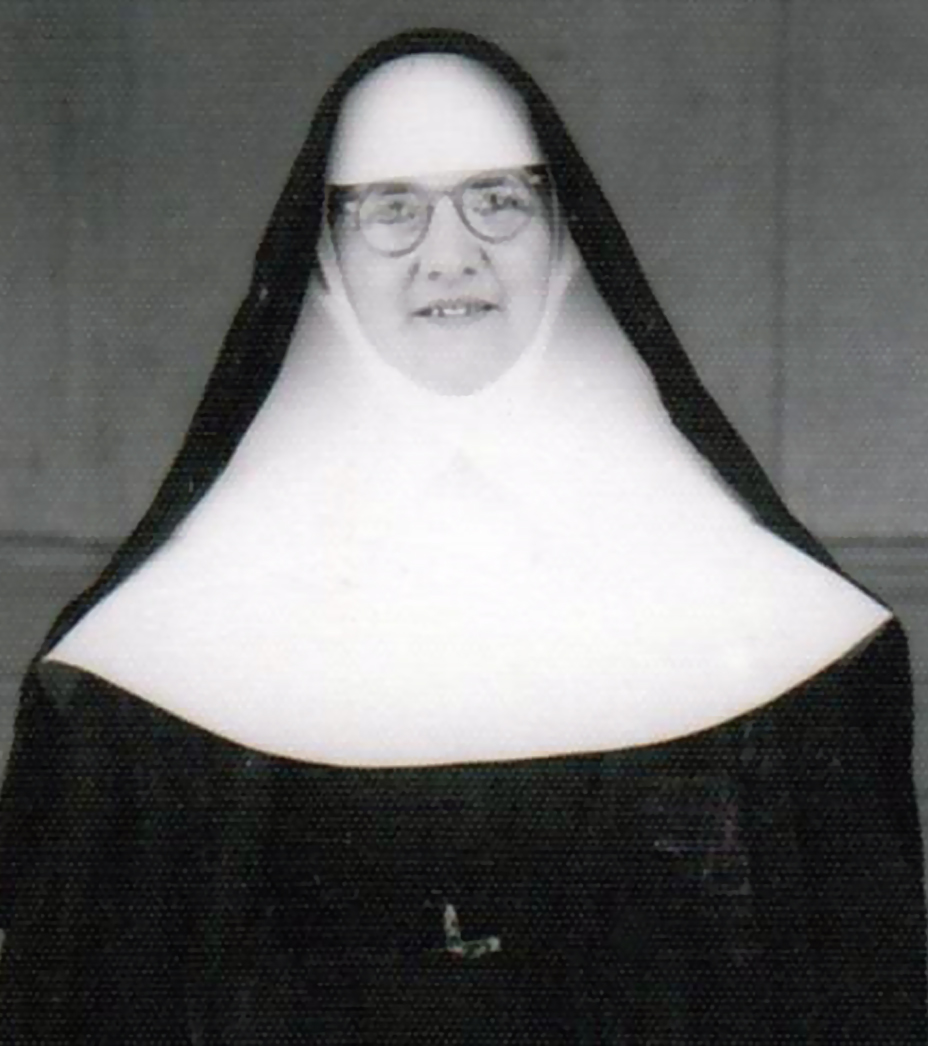 Florence was a Postulant for six months, after which she received her white veil and was now a Novice – Sister Assumpta. After being a Novice for three years, she took her vows and made her Profession. For Sister Florence, taking these vows meant taking them for life. In 1947, she moved to Brewarrina where she stayed for three years. These were the beginning of thirty rewarding and enjoyable years spent in Wilcannia-Forbes Diocese and beyond, in Mt Barker, Blackheath and Sydney.
In the early 1970s, Sister Florence moved to the Sydney suburb of Sans Souci to live. She worked in a nursing home for the sick and retired Sisters of the Wilcannia-Forbes Diocese. Here she spent 20 years, with a break of two years in Broken Hill and Bourke. Sister Florence returned to San Souci for a further ten years, continuing in her ministry of food service and administration until 1993, when the nursing home and hostel was closed. Sister Florence returned to the bush, spending twelve months in Warren before moving to Wilcannia where she remained for the next fifteen years. Here, Sister Florence realised her ministry to be Jesus' Presence in Visitation. She became very involved with the community, and had a particular passion for Aboriginal issues and Reconciliation Australia.
Sister Florence said Pastoral ministry for her was self-initiated, – a Ministry of Presence which seemed to fit into the local community of Wilcannia. "It developed beyond my imagining, being with, and supporting in silent prayer the lonely, aged, sick, dying and grieving," she said. In Wilcannia Sister Florence became known as the 'Walking Sister'. Never having driven, she always walked everywhere. After six years, Sister Florence's tired legs prompted her to buy a gopher, enabling her more involvement with the wider community. In 2010 she moved home to Parkes to 'retire'. "I don't call it retirement, I call it my third ministry," Sister Florence said. "I will continue my ministry of visitation and reconciliation in Parkes. I love visiting and being with sick and aged people. I have also joined the local Reconciliation Group, an issue close to my heart and one that I am not able to let go of."
Messages to Sr. Florence
Acknowledgement:
Story by Barbara Reeves
Photos supplied by 'Parkes Champion Post'.
Reprinted with thanks to Roel Tencate & 'Parkes Champion Post', Saturday, September 27, 2013.