Archived News Item
2019 Commissioning Ritual
February 26, 2019

On Friday February 22,  the Institute held a commissioning ritual for sisters, staff, ministry personnel, associates and others. It was held at the McAuley Centre, Lewisham and was also livestreamed across Australia and abroad.
The ceremony included the official commissioning of Maureen Sexton RSM as an Institute Councillor.
Ministry Animation Coordinator, Anne McGuire, said the intent of the Commissioning Ritual was about all participants coming together to be mindful of God's great mission of Mercy.
"The Commissioning Ritual honoured that each of us is steeped in a long tradition of mercy," said Anne McGuire RSM. "It was a great way for sisters and partners in mercy to remind each other of why we do what we do, and to energise each other to continue to be active in God's mission."
Along with honouring those who are in mission together, the ritual sought to honour the story of Catherine McAuley as those who followed her came to Australia and Papua New Guinea.
"We wanted to honour the spirit of mission of the women of mercy who came to Australia and Papua New Guinea to carry that forward, so we dedicated part of the ritual to remembering them by calling them by name."
A large number of people participated in the ceremony, both at the time of the livestream and at other times, gathering in groups across the Institute as well as from their individual homes and workplaces.
Click here to access the 2019 Commissioning Ritual Booklet
Watch the livestream replay by clicking on the play button below: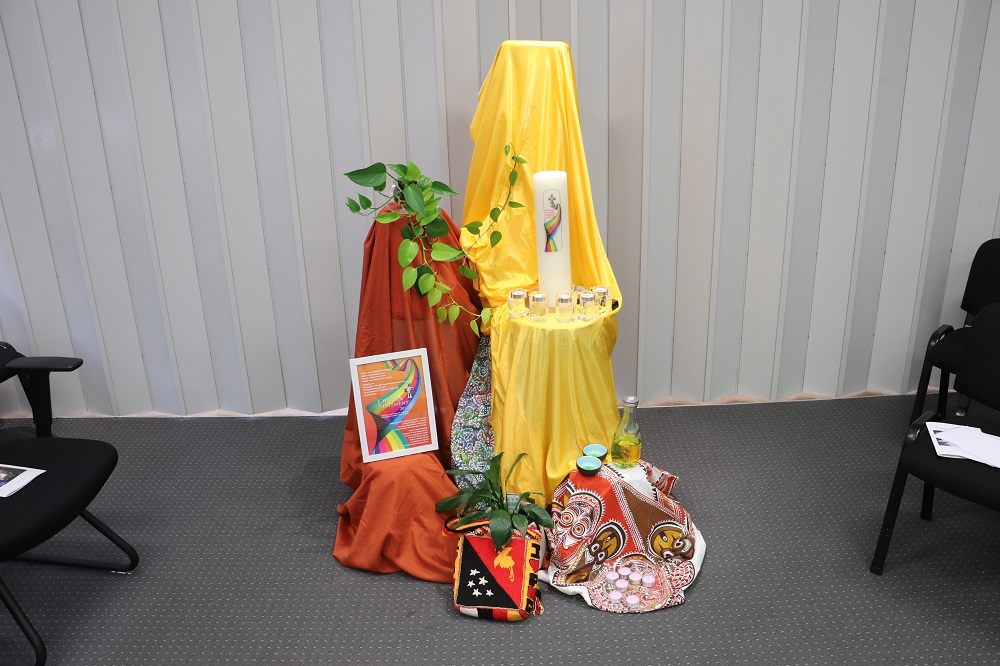 Messages to: Anne McGuire RSM, Mission Animation Coordinator