Archived News Item
2018 Mercy Day Celebrations
September 27, 2018
Celebrations have been held throughout the Institute to commemorate 191 years since Catherine McAuley opened the first House of Mercy in Dublin, Ireland.
September 24, which is affectionately known as 'Mercy Day', is a time when Sisters and people of Mercy have a renewed focus on making the God of Mercy real in our world, as well as remembering and paying gratitude to all of those on whose shoulders the mission of Mercy stands today.
In furthering the charism, we call to mind Our Lady of Mercy, and the example which she showed us as a disciple of Jesus. As Pope Francis reminded us recently:
"Mary chose to stand at the foot of her Son's cross.….She, the first of the disciples, teaches all of us as disciples how we are to halt before the sufferings of the innocent, without excuses or cowardice".
Activities across the Institute included prayer services, morning teas, lunches, barbeques, staff service recognition award ceremonies and opportunities to reflect on the history and charism of the Sisters and what it means for today.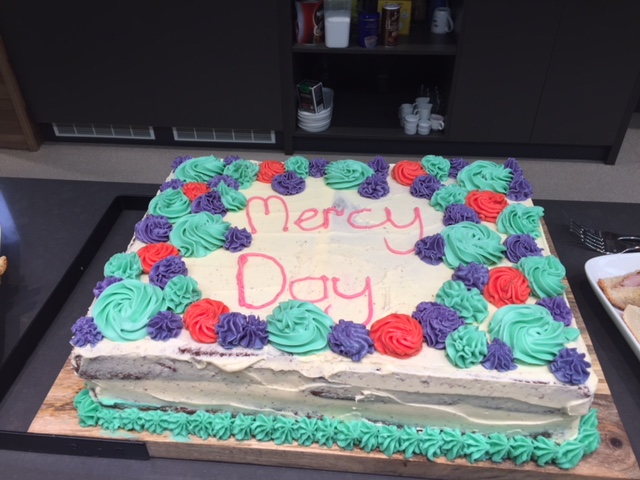 Institute and Mercy Centres
Some members of the leadership team and Staff of the Institute Centre, Stanmore and McAuley Centre Lewisham were splendidly hosted by the Institute's environmental education, spirituality and advocacy ministry, Rahamim in Bathurst, New South Wales. Fittingly, those present were asked to plant some seeds, symbolic of the growth which can come from taking stock on Mercy Day.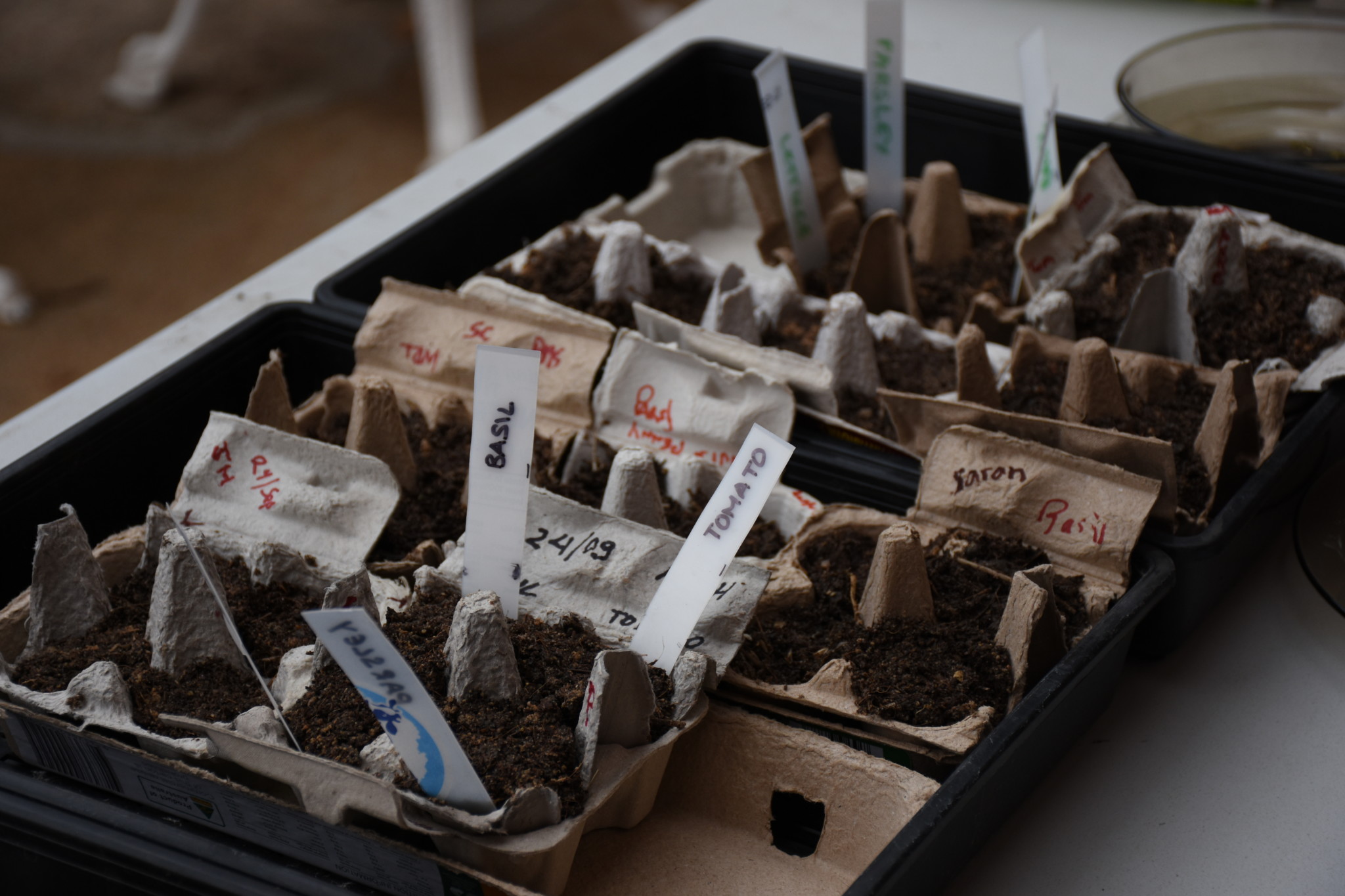 At Mercy Centre Alphington, the Legal team took the lead on a series of activities with teams sorted into small groups, and all groups were given a bilum (from Papua New Guinea) with an activity inside. The activities ranged from research into the women in the photos we walk past every day, to the spiritual and corporal works of Mercy, to the story of Ursula Frayne. All were connected to the founding story of Mercy and what it means today. Staff then had a M E R C Y themed lunch with foods grouped in each letter category, eg, yoghurt chicken, yams and yellowglen for Y.
Institute's Legal Counsel, Nicki Patten said, "The legal team was overwhelmed by the thoughts, reflections and diligent research which everyone brought to their tasks and we all learned something about our Mercy heritage, about each other and why we are all here".
Tighes Hill Mercy Centre
Mercy Day at Tighes Hill was celebrated in fine style, commencing with a thoughtful reflection presented by Helen Baguley RSM, with an emphasis on the 'Care of our Common Home' and the devastation caused by the drought. Staff hosted sisters from Central B, staff from Mercy Services and Kingsley Edwards, from Mercy Works.  After a delicious morning tea some brave souls went out in the rain to plant a Japanese maple tree. It was a good Mercy Celebration enjoyed by all.
Mercy Health
At Mercy Health, a variety of activities built around the theme of 'standing on the shoulders of the ones who came before us'.
Julia Trimboli, Mercy Health's Executive Director, Leadership and Mission, said earlier this year some members of the Executive and Board were fortunate to be at a meeting with Institute Leader, Eveline Crotty RSM.
"Sr Eveline's speech about the Mercy Health ministry was truly inspirational. In particular, she encouraged us all to continue the Mercy tradition of good works and reminded us of the importance of 'standing of the shoulders of the ones who came before us'. From Sr Evelyn's speech, our theme for Mercy Day 2018 was born," she said.
In addition to morning teas, barbecues, prayer and reflection, staff service recognition awards were also handed out.
"It is a day for all to give thanks, reflect and celebrate our rich history of providing compassionate care to people in need," said Julia.
Catherine McAuley College Bendigo
The Institute's newly named, Catherine McAuley College Bendigo celebrated their first Mercy Day under the new college name with a student-led liturgy, followed by the traditional Yr 12 leadership team performance. This year they imagined the six Mercy Values were missing, to be found by the TV parody show 'Brooklyn Nine-Nine'.
The highlight was the Mercy Day Awards ceremony, which covers all six year levels of the college, plus a new Mercy Award for staff. Congratulations to this year's winners.
Carrying on a tradition, Mercy Day was not complete without the afternoon carnival. Students dressed in house colours for the event. The festivities featured the first Colour Explosion, as well as carnival rides, laser tag, teacher dunking and lots of food and drink. All funds raised on the day support Mercy Works.