Archived News Item
2017 Leadership Program And Dublin Pilgrimage Underway
March 29, 2017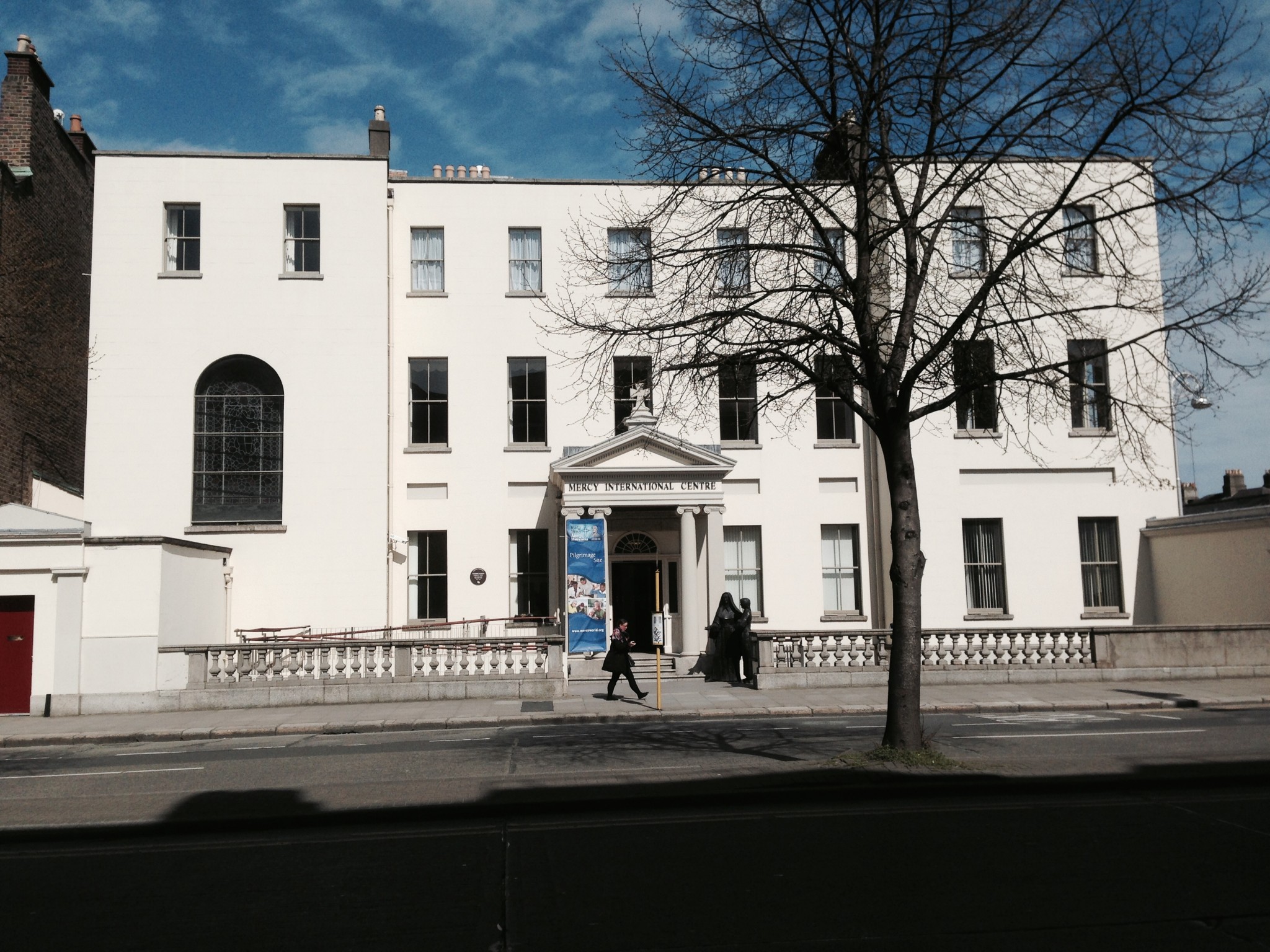 The 2017 Mercy Leadership Program and Dublin Pilgrimage got underway this year with a gathering of 31 participants at the Catholic Leadership Centre in Melbourne on March 8 and 9 for the program's first module.
Participants in the 2017 program include six Sisters of Mercy, Board Directors and executive staff from the breadth of ministries of the Institute.  This year one Board Chair from OLMC, a school of the Sisters of Mercy Parramatta and two executive staff working in governance with the Sisters of Mercy Aotearoa, New Zealand will join the group.  The days together offered a range of experiences designed to allow the group to get to know each other and to begin preparations for their pilgrimage to the House of Mercy, founded by Catherine McAuley on Baggot St, Dublin (pictured above).
Over the course of the two days, participants from a variety of ministry areas including community services, community development, education, Sister support, health and aged care considered how the life-giving mission of Mercy unites people from a variety of backgrounds, sectors and ministries. Participants also had the opportunity to reflect on and share their experiences of Mercy through a variety of lenses including Mercy in the scriptures, Mercy in the life of Catherine McAuley and their contemporary experiences of Mercy. Participants were moved as they heard stories of the impact of Mercy ministry both in the lives of the most vulnerable and on the leaders engaged in ministry.
In the evening Sally Bradley rsm warmly welcomed the group on behalf of the Institute Leadership Team and offered her own reflections, encouragement and advice for fully engaging in the journey ahead. Mary Grace, Chair of the Board of Mercy Services, who attended the program in 2015 shared her experiences of the program over the evening meal, inviting participants to enter into the pilgrim heart and mind as they undertake the experience.
The two days concluded with a reflection drawn from the poetry of John O'Donohue and a blessing which the pilgrims offered each other as they left on their journeys back home – until they meet again in Baggot St in April.
Blessing
May you travel in an awakened way,
Gathered wisely into your inner ground;
That you may not waste the invitations
Which wait along the way to transform you.
May you travel safely, arrive refreshed
And live your time away to its fullest;
Return home, more enriched, and free
To balance the gift of the day which calls you.
Blessing taken from 'The Traveller,'
Benedictus by John O'Donohue
Messages to Natalie Acton, Mercy Ethos Office
29 March 2017